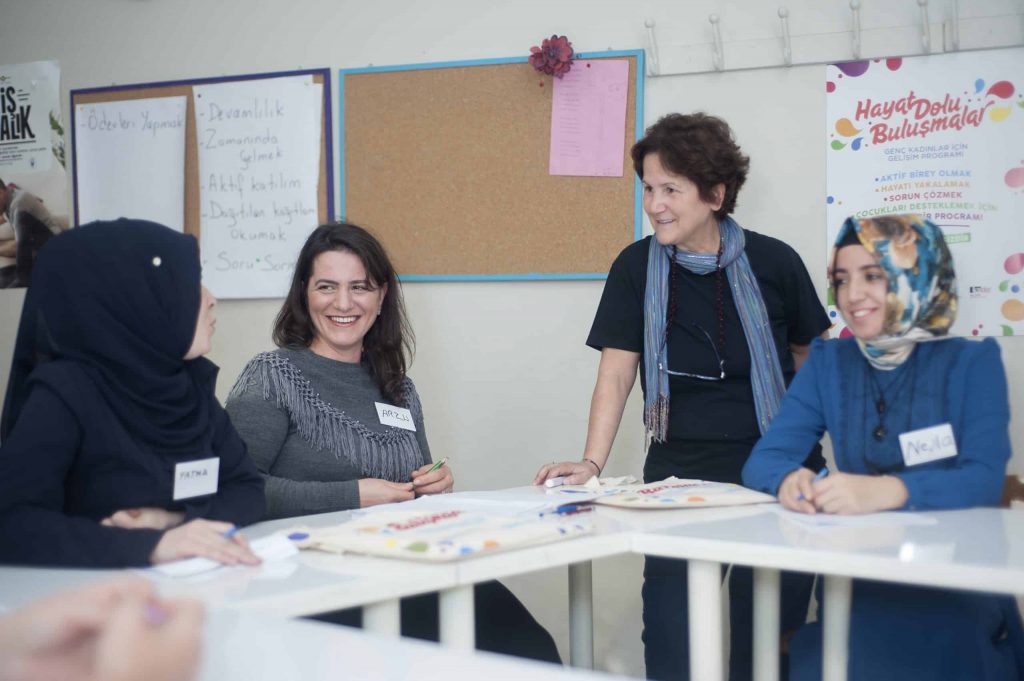 We have started to implement a new education program that will increase the literacy levels of women. 9 Cities


416 Education Programs


4323 Women
For many years, AÇEV has conducted educational programs for women with no access to formal education and those with low or no literacy.
Recently, we have restructured these programs in line with the changing definition of literacy, channeling our efforts more towards a multi-dimensional empowerment of women and their increased active participation in the social sphere.
We started a new program named POWER (Politics for Women: Empowerment through Participation), which will serve to both increase literacy levels and empower women through life skills training.
The target audience for this training is women aged 18 to 35. Among the topics covered are personal development, self care, women's labor, and participation in decision making. Young women are introduced to concepts such as personal goal setting, work life, technology-media, child protection, and equal distribution of household responsibilities, finding opportunities to complete their formal education.