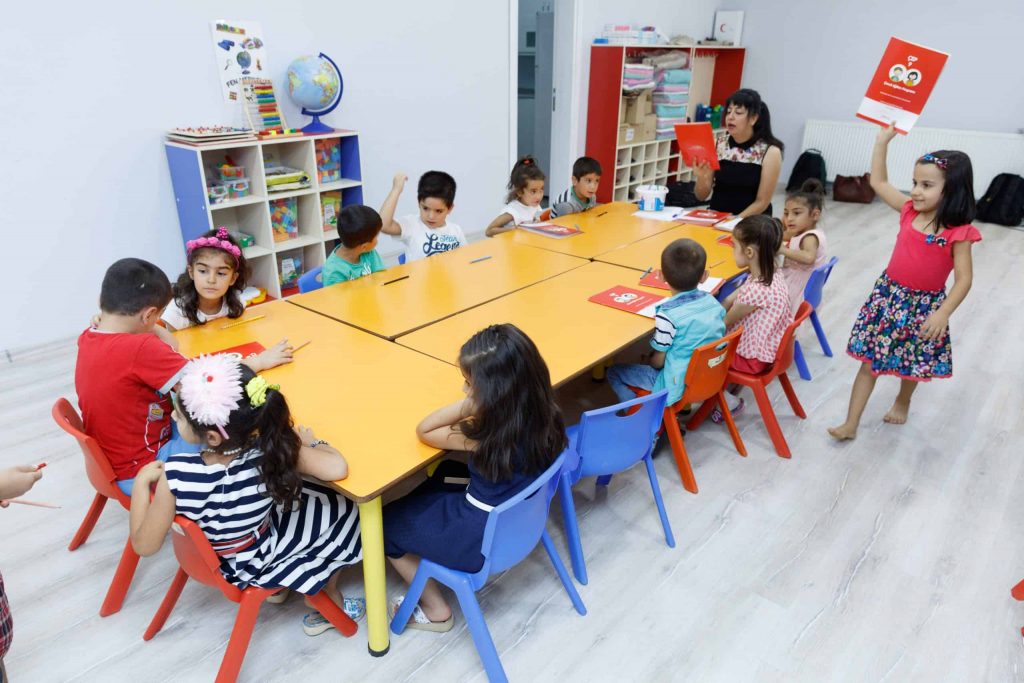 We are implementing an accelerated Preschool Education Program (OEP) for children aged 4-6. 20 Cities


1249 Education Programs


19.345 Children
AÇEV developed an intensive Preschool Education Program (PEP) for children aged 4-6 to raise awareness in families, support equal opportunity in education, and provide children with a better future.
With this program we aim to support children with no prior preschool education while empowering mothers with the necessary parenting support, thereby aiding the development of children's basic educational skills.
Among the goals of this program are mitigating the effects of disadvantage these children find themselves in and increasing their level of school readiness, while enhancing the effect of preschool education through trainings for mothers.
As part of this program, designed for implementation in regions and populations in need, our Mother Support Program is conducted in weekly 2.5-hour sessions with the mothers of children attending the PEP held every week day for 10 weeks.
Summer Pre-Schools for Syrian Children
In 2016, we adapted our Pre-School Education Program (OEP), which we have been carrying out within the scope of Summer Pre-Schools that we established in the regions with low rates of access to early childhood education since 2003, to the needs of Syrian children and carried out its pilot scheme in collaboration with Istanbul Provincial Directorate of National Education.
Based on the problems experienced by Syrian children in terms of adaptation to school, we put into practice a short-term intervention program that will increase their level of readiness for starting the school.
Summer Pre-Schools Program for Syrian Children within the scope of GAP – UNICEF Collaboration
Within the scope of the Collaboration Agreement on the Study Plan for Strengthening Syrian Children and Young People signed by GAP Administration and UNICEF, we carried out AÇEV's Summer Pre-Schools Program for Syrian immigrant children in Multi-Purpose Community Centers affiliated with the GAP Administration in 7 cities (Adıyaman, Batman, Gaziantep, Kilis, Mardin, Siirt, and Urfa) in the Southeastern Anatolia Region.