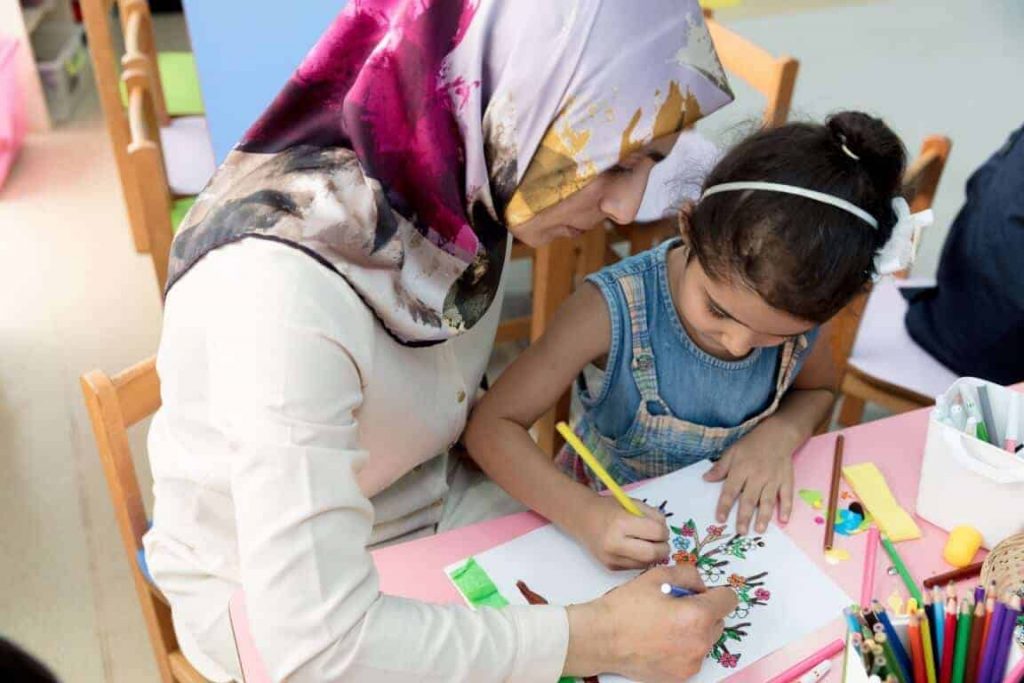 We are running the "A Future that Reads" Program for children in regions where there is a need. 20 Cities


50+ Education Programs


500.000 Mothers
Research shows that reading books with parents helps expand children's vocabulary and knowledge of the alphabet, supporting the overall development of children's verbal language skills.
According to the well-known 1995 study by Hart-Risley, there is a "30 million word gap" between children from low- and high-income families in terms of the number of words children hear in the household.
Based on such important research findings, AÇEV has implemented its "Reading Future" Program across regions in need. As part of this project, volunteer group facilitators read books to children through animation and role-play, and each week's books are distributed for children to take home.
Also within the framework of the project, we establish libraries in nearby available venues and conduct seminars for parents on the importance of reading in child development.